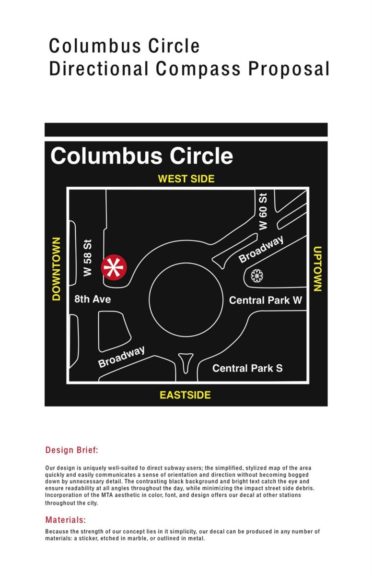 NYC D.O.T directional compass design competition ?>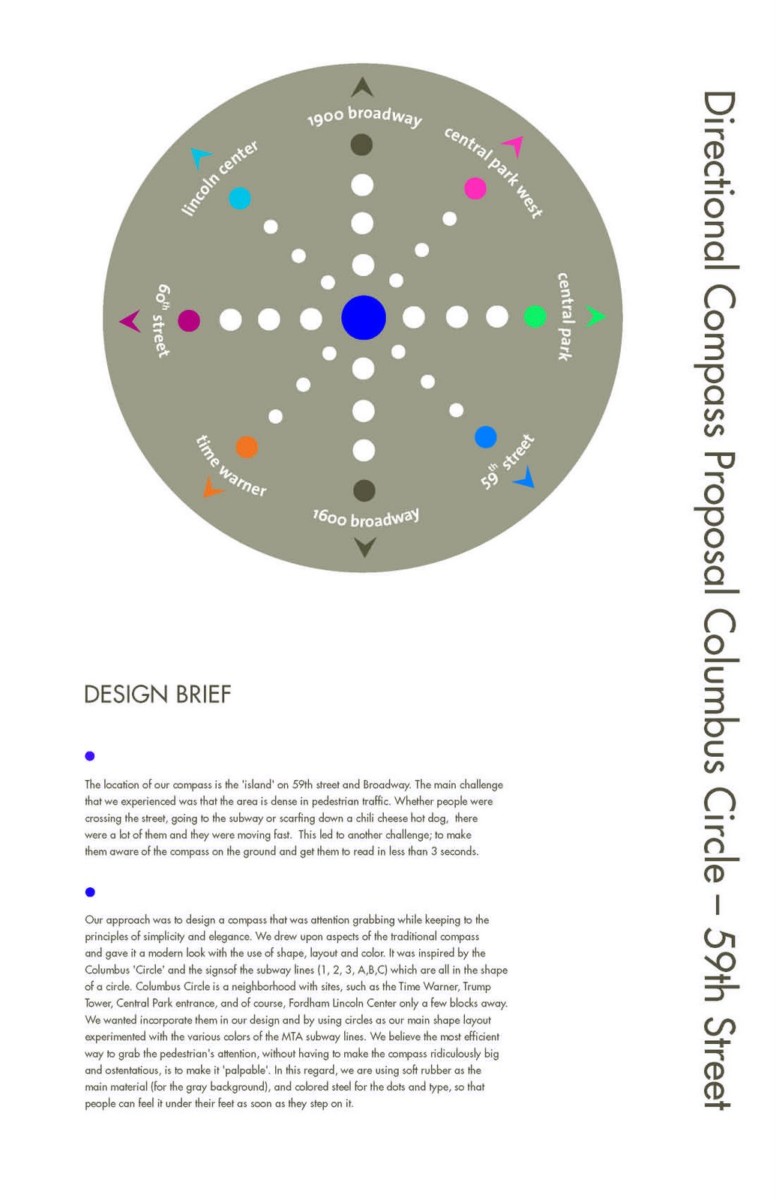 Navigating our city's streets can be a confusing experience when traveling to unfamiliar neighborhoods for residents and visitors alike. Subway riders face a special challenge as emerging from the station to the street can prove disorienting to even seasoned New Yorkers. To help improve the situation, NYCDOT is requesting design proposals for orientation elements to aid pedestrians on route to their destinations as they exit from below grade subway stations or descend to the street from above ground platforms.
A total of sixteen sites (three in the Bronx, four in Queens, five in Brooklyn, and four in Manhattan) have been pre-selected by NYC DOT with input from some of the participating schools (the Fashion Institute of Technology, Parsons The New School of Design, and Pratt Institute). Fordham University used the exercise for a spring class, and will be also included in the final exhibit). in NYC to be invited to participate in this design competition for the NYC Department of Transportation.
Above: examples of student proposals from Cathcart's and Goldstein's design and architecture classes, Spring 2008.