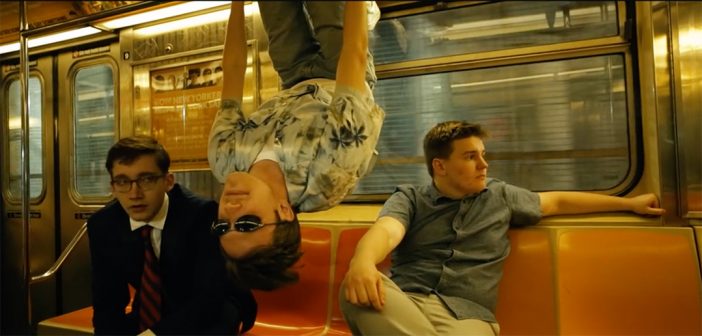 Visual Arts Student Debuts Film ?>
Visual Arts Student Debuts Film
The Last Playboys, a 10-minute-long film written and directed by two Fordham College at Lincoln Center (FCLC) students, will be screened at the Princeton Student Film Festival this week.
Rising juniors Luke Momo and Nevin Kelly-Fair, made the film as part of Campus MovieFest, a festival held at the Rose Hill campus in April. Participants were given six days to create a five-minute film, but Momo and Kelly-Fair went a step further, splitting The Last Playboys into two parts.
The movie follows the romantic and social misadventures of Kelly-Fair and fellow Fordham students Daniel Camou and David Moses over the course of a single evening, as they attempt to blend in at a fashion show. It will be screened Thursday, July 20 at the Princeton Public Library.