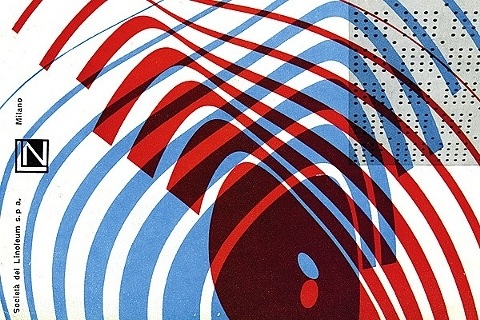 graphic Modern USA, Italy and Switzerland 1934–66 ?>
graphic Modern USA, Italy and Switzerland 1934–66
graphic Modern
USA, Italy and Switzerland 1934–66
From the experimental to the playful to the rational, Modernism's idealism is a testament to its vitality and long standing. Bringing together over 75 works from Display, Graphic Design Collection, graphic Modern serves as an overview of this important period and features advertisements, periodicals, posters and ephemera examples from over 30 design pioneers including Herbert Bayer, Lester Beall, Karl Gerstner, Franco Grignani, Max Huber, Alvin Lustig, Herbert Matter, Bob Noorda, Paul Rand, Emil Ruder, Studio Boggeri, Ladislav Sutnar and Massimo Vignelli, among others. The varied and unique styles of these designers are the foundation for the visual language of today and presumably, tomorrow.
An informal talk and walk-through of the exhibition will take place on Friday, June 15th at 5pm. graphic Modern is curated by Patricia Belen and Greg D'Onofrio – designers, writers and partners at Kind Company, an independent design office in New York City. Display, the website they founded in 2009, is a platform for research, writing and discoveries in graphic design history. Documenting, preserving and providing public access to original materials will help raise the profile of Graphic Design as a source of educational, historical and scholarly analysis. For more information, please visit thisisdisplay.org
Sponsored by The Department of Visual Arts at Fordham University with assistance from Abby Goldstein, Associate Professor and Jaclyn Deihl, BA 2012.